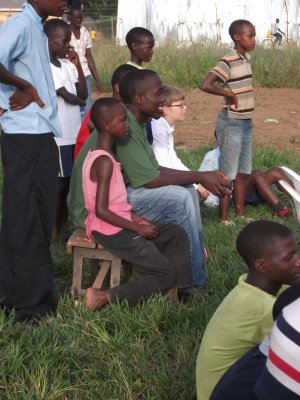 In my life I have been to 15 states, 2 countries and one continent, until now. When I moved to Africa I noticed many different things, the people, food, transportation, and just the culture itself was all completely different. Sometimes I find myself just standing out on our balcony looking out onto the hills. Everything is so interesting, new, exciting, and I love it.
One of the first things I couldn't help but notice was the people. They are super friendly, most of the time and very helpful. When I walk down the streets of Kigali I always think this" if all these people had cars it would be so crazy!" because, first everybody that does have a car here drive like madmen, second the people don't really care if people are in the road or not.
Another thing I found interesting was the taxi mottos. Those things are awesome! Taxi mottos, for those who don't know are either mopeds or motor cycles that drive around and ask people if they need a ride and if you do you tell them where you're going and how much it costs then you hop on and go for a quick ride to your destination. I love taxi mottos and I actually prefer them over the mini buss or taxi.
Ok the food here is like eating little chunks of heaven. All of the fruit is fresh and juicy, and the rice and beans aren't like U.S. rice and beans. The rice is very good but the beans are the best because of their smoky flavor and smooth texture. Maybe I'll go have some right now.
Science I moved to Africa I have been in 15 states, 4 countries and 3 of the seven continents. I love it here and would like all of my aunts, uncles and cousins to come here and share the experience.