Short Version Of Healing Testimony
This is a short audio clip of Joie and Douglas Pirkey sharing their testimony at Faith Community Church in Racine, WI. It's a great high-level overview of the healing testimony and a good example of Joie's speaking style.
Healing Testimony (Short)
Complete Healing Testimony and Vision
This is the complete testimony given of the healing and vision that changed the trajectory of Joie Pirkey's life, recorded on the 20th anniversary.  This healing was verified by Mayo Clinic in Rochester, MN.
Pastor Dave and Prophet Amanda Grace on His Glory TV Network interview Joie Pirkey about the vision she had while being healed from life-altering heart damage. The segment was one of the most viewed interviews on Window into the Supernatural.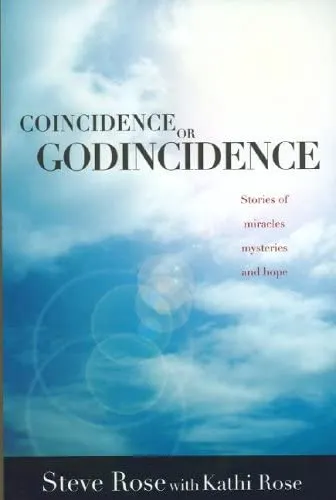 Joie's Healing Testimony in Publications
Joie's healing testimony was reported in the Appleton Post-Crescent and also in the book, "Coincidence or Godincidence", by author Steve Rose.
My company was facing difficulties with a company who was developing our animation app. We asked Joie to pray about it and she heard from the Lord the name of a programmer to hire. After looking him up, we called to see if he was available and capable, and he confirmed that it was his area of expertise and that he had just lost his job of many years that same day! We hired him and this led to correcting course on the app.
I had a long-standing fear of ghosts/demons. My husband had just told me he was going out of town the next night and I was worried. I was wondering if I should ask for prayer, when Joie suddenly said that she saw the demon of fear on someone and prayed vehemently against it. She did not call me out because it was my first prayer meeting. Later I admitted it was me. I have never once had this same fear again after that night.
My husband Andy had COVID last fall. He was just out of the ER because he was so dehydrated and we wondered if he had pneumonia. After a few days back home, we got a call from Joie strongly urging us to go back in. She said that this was often times how God used her and to take it seriously. We went and they found that he had two blood clots in his lungs, called a pulmonary embolism, or PE. We can't help but wonder what would have happened had she not called.