Douglas and I had just returned home from North Carolina where we attended Doug's father's funeral. Norwood L. Pirkey, Sr. died on October 26th, 2010 and his death had been drawn out and difficult. The night after our return from North Carolina I had a vision. In it Douglas and I were told that a season had passed and a new season was beginning. In the vision we were told to stand firm, to take up the shield of faith, to trust, to fight the enemy because we were being attacked. In the vision I saw a mountain with golden light circling the top.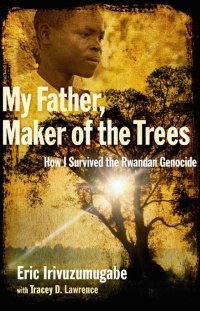 I had seen these mountains before. The first time was in June of 2004. In a vision, that June night, I was seeing multiple hills, with thousands of people walking about. The Holy Spirit had told me that He wanted our family to join Him in Rwanda in the work that He was doing there. When He told me Rwanda was in Africa all I could do was rattle off a series of reasons why I could never go. The details of that vision appear in the book "My Father Maker of the Trees: How I Survived the Rwandan Genocide" by Eric Irivuzumugabe.
After I had that first Rwanda vision the Lord had told me to go to one of the Elders in my church and tell him about it. The Holy Spirit asked me to show the Elder the puzzle I had purchased of Africa, which I bought for the kids to do with the purpose of opening up some discussion about going there with them. So I toted the glued puzzle over to his house and with great embarrassment told him that God had called me and my family to Rwanda and that one day we would be going there. I was embarrassed because I had a very hard time believing the visions. But I obeyed and the idea of moving there began to solidify in my mind but not yet in my heart.
During our first trip in 2005 Douglas, Darius and I sat at the café La Baguette in down town Kigali. It was a beautiful day and we were relaxing after a series of unbelievable meetings where God was obviously opening doors. As we processed these amazing events Douglas began to talk about the vision and how God had told us that our children would be coming with us one day. He began to verbalize how difficult this would be and wonder how the children would react. In mid-sentence a very distinguished gentleman sitting behind us at a table by himself interrupted. He apologized for over hearing and then began to share how he brought his eight children to Kigali years ago and how they loved Rwanda so much. This man's name was Omar and he had moved from Canada but was originally from Somalia. Darius and I had appointments to make and Douglas decided to spend the afternoon there talking with Omar. At the end of the day they exchanged cards, talked about keeping in touch and went their separate ways. We had met many new people that first trip and Omar did not stand out, but I recall Douglas saying that he felt the Lord was using Omar to confirm in his heart that the kids would be coming one day.
That first trip to Rwanda was difficult for me. It wasn't in my make up to be a missionary and I had always struggled with seeing the pain in people's lives. To be honest the first two days in Kigali were so overwhelming for me that while Darius and Douglas went about our business the following day I had to stay home and try to acclimate. I spent that day crying, praying, begging God to ask someone else. It was the cab driver named Freddie, the next morning, who asked Darius to interpret a word from the Lord which snapped me out of my misery. Freddie looked me straight in the eye and in the Kinyarwanda language spoke directly to my spirit. As Darius interpreted God set me free of myself and explained that it was His strength and His joy and His love that I was to rely on and go forward in, not my own. Freddie told me that God had called me to this work simply because I would obey not because I was perfectly qualified. And so I obeyed. When the taxi stopped I walked into a meeting with over fifty orphans from the genocide, looked them straight into their deeply wounded eyes and began to tell them the story of the loaves and fishes. That story can also be read in detail in "My Father Maker of the Trees".
A year had passed and we had been to Rwanda another time. Douglas had phoned Omar, the man he spoke to in the café, when he arrived and they met and had coffee. Just after that second trip I had another vision. It was quite short and in it the Holy Spirit talked about how Omar would bring Douglas to Rwanda thinking that he was helping him, but actually it would be Douglas who would help Omar. God gave me a short message for Omar that Douglas emailed to him the next day and he received it very well.
It was during that same time that I began to build a relationship with Alwyn, my Board President. He had asked me to pray for him and in doing so again the Lord spoke about Omar. He explained that somehow Omar and Alwyn would do business together and that Douglas and I would be involved. We marveled at these words because they seemed grandiose and unattainable, but God was very clear in these specifics.
On our third trip to Rwanda, Douglas and I were dropped off in a small village on the road that leads to Rwamagana. I shared my testimony of healing and the vision about Rwanda and then Douglas preached. Before we began, a choir of thirty kids marched into the small over crowded room. They were Sophie's age, about twelve years old. Those children were so free and happy, singing and dancing all together in worship, it was deeply moving. During their second song the Lord spoke to me and told me that Sophie would flourish here. That she would love to be in a choir like this and that the Rwandan children would accept her and love her. I found myself thinking that their culture for teens was much more amenable to serving Christ and that it would actually be better for her to be in Rwanda in her teen years than in Little Chute. It was in that moment that my heart began to change. I would do anything for my Sophie, even move to this country if it could benefit her. God knew just how to change my heart and I had secretly made my decision in that service to obey in moving to Rwanda.
In the following years Eric's book was written and published. It sold over 5,000 copies in a few months and is about to go paperback. We continued raising funds: for school fees for a number of kids in Kigali, for food and supplies for the orphans on the land, for promoting and funding Eric's ministry, and for raising awareness of the genocide in the schools and churches here in the States. Fundraising became painstaking as the economy imploded and even though God began to speak to me about building a coffee bean washing station in Rwanda I couldn't see how it would be possible as money dried up quickly.
During our last trip to Rwanda, in 2008, Douglas, Alwyn and I had a number of meetings with men involved with the sale of Coffee, the banking system, exports and so on. We also tried to meet with Omar who was interested in bringing us to a coffee washing station just outside of Kigali but we couldn't manage it. As we sat with the man who sold Rwandan coffee to Starbucks, Alwyn explained that we were seeking to create or own brand of coffee and sell it directly from Rwanda to the States. With a smile on his face he informed this man that the coffee would be named "Pirkey Jo". One of the men with him asked why we were spelling Pirkey incorrectly, as he wrote 'perky' on his napkin. We laughed and explained that "Pirkey" was our last name.
Two years passed. Two years of failed attempts to raise enough money to return but enough to send and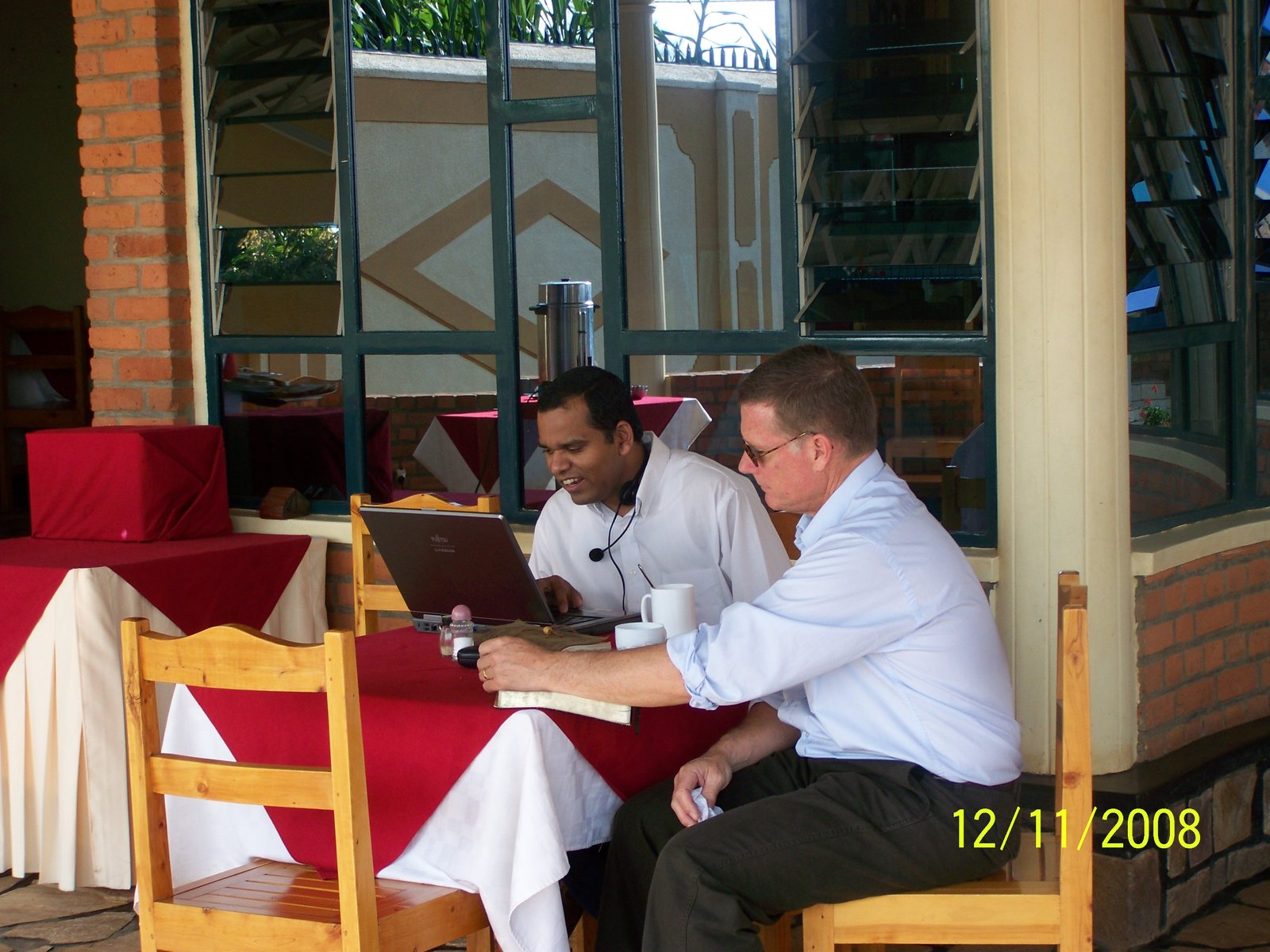 fund all of the kids we were supporting, the Christmas parties, Eric's conferences and so on thanks to all of those who gave in times of financial difficulties. I was slowly giving up on the idea of the washing station even though in prayer one night in 2008 the Lord had told me to tell Alwyn that in two years we would need to move on our plans. It seems downright stupid to doubt the Lord and our ability to hear from Him in retrospect, but in the moment it's a struggle, for me anyway.
Then came the death of Doug's father and the vision I had a few weeks ago: the hill with the golden light around the top. I didn't know what it meant but I knew the Holy Spirit was alluding to the promises and call to Rwanda. The next morning Douglas received a much unexpected email from Omar. In it he informed Douglas that he was in the United States on business. Days later Douglas received a phone call from Omar in which he offered Douglas a job. He asked to come and speak to us about what the offer entailed. We were amazed. We were encouraged. We were completely freaked out.
Alwyn flew in from Connecticut and he and Omar arrived on November 17th. Omar explained that he wanted Douglas to come and be the General Manager of his security company in Rwanda. The offer included the school fees for the children at the best school in the nation, the school that President Kigame's wife created, Green Hills Academy. The job benefits will make it possible for us to relocate, get housing, a vehicle, and everything that we will need but it doesn't end there. Omar is also interested in helping us get the washing station for coffee started. He understands that we desire to go to Rwanda for ministry which includes the washing station business that will assist the orphans who will work there. It will also help fund the ministry that we do with the orphans. The following day Douglas accepted the job.
People keep asking me over and over again how I am feeling about this sudden move. It has taken me the first weeks to get past the thought that the visions have been real, they have miraculously come true. Everything the Holy Spirit has said about Rwanda in the 2004 vision is coming to pass: Zeb, my 19 year old son, is coming; Omar is bringing us over; Alwyn is involved; it is happening now, two years from 2008 and our work there is beginning with business. It's awesome really and I am humbled and encouraged and emboldened to move in His name as His ambassador to this world. I can feel the Spirit all over us as people come into our house and buy our belongings, as we make preparations and everything falls into place. It actually seems easy and God is dispensing His grace to each of us. We are excited to see what God will do and glad to have it finally upon us. We have been waiting for six years.
So many have asked me about the Fox Valley prophecies and how I can leave at this juncture. But what most people do not know, because I have not posted it publicly, is that I was told in the beginning visions that I would not have to be here as CTR split. I was also told that I would be gone out of the country when it finally happened. We had discussed this prophecy many times at the House of Prayer. So now I will be gone just as the very few words about CTR are left to unfold.
All of the visions have taught me one salient concept, that being that we as His followers must lay down our lives to find it, we must obey and yield our lives to be used according to what He desires to accomplish through us. His headship is what we must yield to as we grow in the full stature that He has designed through Christ Jesus for us. One reason that I believe this testimony is so important is that it speaks to the reality of Christ and His way. It has been a very difficult road that He has called Douglas and me to walk but it has been rewarding all the same because we know that He is pleased and that He is worthy. From heart attacks to public humiliation God has a way of working through the conflicts of men to show His glory and to lift up the name of Jesus. We Pirkey's are deeply thankful to be able to be a part of that work.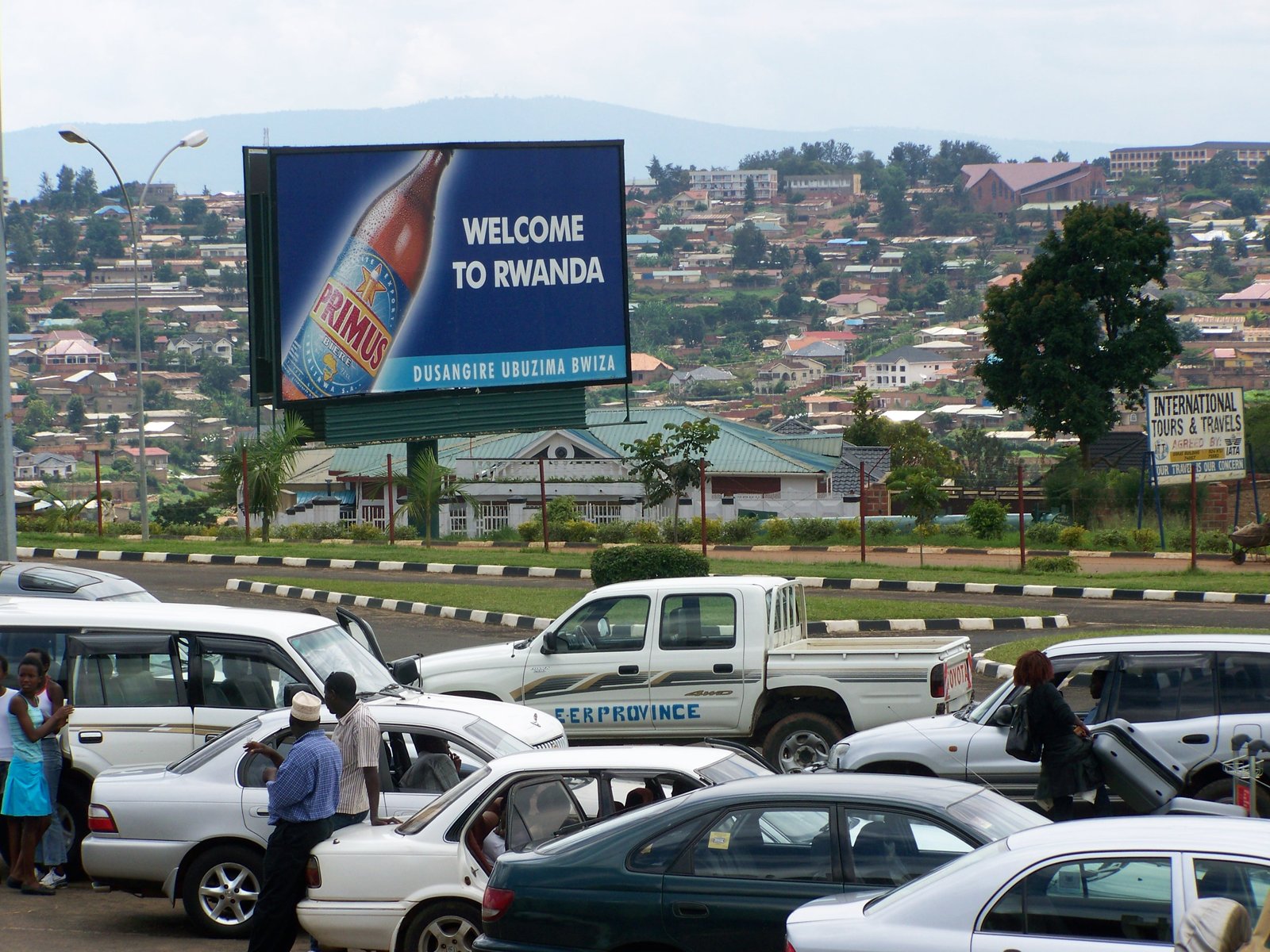 Douglas leaves on December 26th to go ahead of the rest of us and meet up with Alwyn in Kigali to prepare a house for us. The kids and I will follow in the first days of January. Until then we will be selling off our things, renting out our house, packing and buying ridiculous amounts of candy. For the first few months I intend to keep up the newsletters, the blogs and the networking I do for the ministry but mostly focus my attention on helping the kids and Douglas acclimate and to create a new home that feels like home. There have been many expenses in getting everyone ready and time had been very limited. I have completely dropped the ball in raising the annual Christmas Party funds for the orphans that Eric ministers too and I would like to send them something because it is the only Christmas they have. If you would like to donate to for the Christmas Party or for the Washing Stations, or just general funds for the kids we support, you can send a tax deductible check to:
Shouts of Joy Ministries
P.O. Box 41
Little Chute, WI 54140
Or make a secure PayPal Donation
This address will be available during our duration in Rwanda. Those of you who give every month can send your checks to the P.O. Box above and the funds will be deposited into our account and transferred to our bank in Kigali. For those of you who do not give monthly please pray about supporting us as missionaries on a monthly basis. There are so many things that we would like to do as we prepare for the Washing Station.