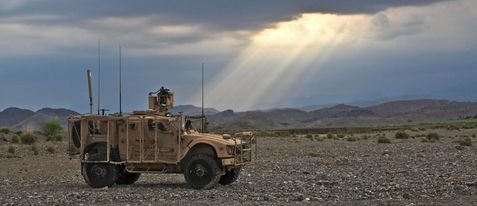 During our Prayer Meeting at Wellspring at the Cross Church last night, August 18, 2021 I started to have a vision and a few people recorded it.  I am loosely editing it so that it makes sense but leaving it as close to the original recording as possible to maintain integrity and to give you an idea how these visions unfold.  I also added some explanation where I felt clarification was needed. These visions come and I am seeing things that I often do not understand at first but I describe them as they come. 
Audio Transcript for August 18 vision:
"I am seeing this guy who is a General, who is working with Biden on plans regarding Afghanistan.  This General is flipping out about something that Biden is doing that is about to happen. Because he is so upset he will go to another General who is connected and working with Trump. That General will tell Trump what is going on and Trump somehow will try to fix this by using whatever back channels he has.  In the process of Trump trying to fix this he will tell us, he tweets it out or makes a post about it, and starts to tell us what's going on behind the scenes.  We are supposed to pay attention to what he says is happening. What he puts out might sound extremely bizarre  but that will be the chain of information. Trump is going to tell us (the Public) something. Whatever that something is we need to pay attention to." 
I was saying to the Lord, "I don't know why you are telling me this. It feels corny (I chose this word because I didn't want to say conspiratorial). I ask the Holy Spirit, "I don't know why you are giving me this. I don't know why you are telling me this, but, we pray, God that your will would be done."
"He just said to expose it."
"We pray it is exposed in Jesus name. We pray, God, that this corruption be exposed in Jesus name."
"The people who are handling Biden are going to take him out."
"They are actually going to take him out. Is he the fall guy?" I ask. "And is this already a plan?"
"This is actually going to happen."
"So we pray, God, that the corruption that's behind this will be exposed and cleaned up in Jesus name. I don't know what we are supposed to do except but we pray that your will will be done and that we as believers will respond how we are supposed to respond."
"I keep trying to shut you off, so, I'm sorry for that and is there anything more that you want to tell us? I'm very uncomfortable but I'm going to just seek here, so God I pray that you would reveal what it is that we need to know."
He responded, "There is a spiritual battle going on. This is strategic."
I asked who these people are, who are they tied to? I asked if they are tied to China? He said, no. But they are dealing with China." 
"Now I'm seeing a foundation of light. There is a big strip of light and it looks like a rocket. But I don't want to say rocket. Because then everyone will think it's a rocket. But He just said, say rocket. So it looks like a rocket. This rocket is going to be launched some time in September. It's going to come from Russia. They are going to shoot a rocket and I know what it looks like, I can see it.  And it is going to the west."
"He just said the word Czar and then He said, pray for the Czar's to return. And for communism to fall. He is going to break up Russia after this. There's going to be a significant change.  Russia is going to be broken up." 
The world, being led by the spirit of the age, has a plan, but God also has a plan! He is saying take heart, and be encouraged that God has His plan.  The Nations rage but God is in control."  
"That's the word that we should be shouting, proclaiming that though the nations rage I know that my God is in control!"
"I am asking again about China, feeling like the Holy Spirit is leading me to ask. No answer and then I asked, 'what will Trump do?' He said that Trump is creating a network. Like a network or a foundation of patriots. He is developing this network. These are people who are Generals, country leaders and movers and shakers."
"You are in for some chaotic times once they take Biden out. And 12/12  and 12/46 will make sense soon."
I ask, "Are those Americans in Afghanistan going to get out? They are making a deal with the Taliban to get those people out."
I ask, "What are we supposed to do?"
"Keep praying and keep taking back the land! Keep taking back the land! Pray that God redeems what the locust has eaten. Be a voice crying in the wilderness! Prepare Ye the way of the Lord. Because I am coming."
"I am seeing lights moving upward all around me. He is telling Douglas, it is like the Northern Lights that we saw in our driveway. It looks almost exactly like that. It's around me, in a circle and then light is coming in and going up like the Northern Lights . What is this? I'm still seeing it. I know that people call it a portal but what I am seeing is not what those people are explaining.  It's the drilling in that He previously spoke about, it's like the gateway or the tunnel that you go into spiritually. I'm supposed to name this.
"Why am I seeing this?"  "Northern Lights"
"He is saying He wants us to come here. Into this place where we are hearing what He says. He is going to pull us all in, each individually and all of us together. He is going to be pulling us in to hear Him. That is where the wisdom to go forward through this time comes from. And then confirming it in the Word."
"Now I am seeing more angels. I'm seeing some flying. There are a bunch of angels coming in. I'm seeing something that looks like a roadway or a highway. It looks like a runway. I'm seeing a runway in front of me and these light things are still going up the sides. I am seeing angels up here. It looks like I'm looking at an airport, down a runway. A tarmac."
"I'm sitting there, seeing up on the left some leaders.  They are going to be killed. We are going to see a small slew of  leaders being killed. People are jockeying, playing chess with people. But, it's not going to work because He is saying I am the God of these boundaries, of these borders. He is the one who says where the borders of these lands fall. Not men, says the Lord. He has a purpose for each land and for each calling, for each leader. He puts these people in leadership. The enemy is picking them off. He is naming places and I don't know if these leaders are going there or what but I am just going to repeat what He is saying. He is saying the Dalai Lama. He is saying Burundi. Yugoslavia. Syria. I don't even know how to say that….something that sounds like Kazakhstan. He is saying Constantinople but I don't even know if that is still a country. He said beware of Turkey. Turkey is on the prowl. I am seeing either a jet or a jart, something that is shaped like a lawn jart. That thing that looked like a jet shaped like a lawn jart just faded away. I said, is it a rocket and He said no."
"I asked if I could be done now at the meeting and just seek Him from home tonight. He said no. He is giving this revelation because we are seeking together. He has strategically called people here tonight. To seek together. Now there is like a dot and then a line going here and all this stuff is still going on." 
"He said to watch Turkey." 
"He is telling me something about a really old vision, I'll just tell you so we can reference it later, about Randy Kaska.  An angel was showing me decades ago that they had something like electricity going through the water and through the air that could tell where our location was. And now He said to think about that."
"I am going back out now but I'm going out slowly.  I'm looking again at the "Northern Lights". Angels, or whatever the lights are. He is saying that there is going to be a period of time that I am going to be able to go in easily and often because there is a lot He wants to reveal."