Corruption in the Church/ the "Citadel"
Through the previous articles, the Lord has been having me call the Body of Christ to repent and to recalibrate to His Headship. One way that He has been consistently showing me that ministers have gotten out from under His headship is by their building a structure that is developed by their own agenda and not by the design of the Holy Spirit.
These structures, which He calls "the Citadel", are built to achieve man's success, more numbers, more money, more influence by capitalizing on the moves of God to do so.
Man's way, not God's way. Their kingdom, not His Kingdom.
These Citadels are impeding the move of the Spirit by squelching Him and then sinfully using the name of God to gain money and influence for themselves. This, He has shown me, is a form of corruption. Corruption that He wants out of His church.
Because of the lack of organic repentance in the church today, He is asking me to biblically expose this sin and to call those involved at every level to repentance with the intention to bring the church back to a powerful, living, holy, yielding body under His headship, filled with His Spirit.
Corruption at First Assembly of God, Fort Myers, FL
In October of 2013 I wrote an article entitled "Speak to the Citadel to be Removed" that addressed some of the corruption when Brad Liebe transitioned from pastor at Fort Myer's Assembly of God to pastor at Pathways Church in Appleton, WI. Since then, the problem has not only continued to be covered up and explained away, but has grown in severity and scope.
At this juncture, most people in the Fox Valley know that Brad was terminated from his role as Sr. Pastor of Pathways in early April of 2013. Addressed from the pulpit, JJ Eaton, Board President, told a packed house that Brad had what he called, "an inappropriate relationship with another woman". He let us all know that it would be sinful to discuss this situation and asked us to support them in thought and prayer.
What JJ failed to tell the congregation, and what has been hidden from the public since, was that Brad had been in affairs with two different women and that at least one affair had been lasting for more than three years. Brad also had been misappropriating church funds to at least one of those two women who are missionaries in the Assemblies of God Church. Also being kept quiet was that Brad allegedly stole between $300,000.00 and $700,000.00 from Fort Myers church. I have continuously heard it referred to as over a half a million. An audit had revealed the discrepancies and Brad's credentials were revoked by the Assemblies of God because of these infractions. The Pathways board discovered these facts early on during Brad's time at Pathways, but grossly mishandled it.
How did Brad become Pastor of Pathways…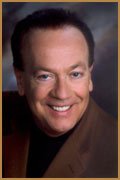 so quickly if he had been found in such serious sin and lost his credentials? In the Assemblies of God, when a pastor falls they have a 2-year restoration program that Brad was sent to but quickly opted out of. He went straight to the people he knew could get him out of this trouble and advance him. Weeks later we see that he went to Grace International to get new credentials.
Grace International Executive Arni Jacobson, former AG Minister, former Pastor of Bayside Christian fellowship in Green Bay, not only helped Brad get the new credentials, but he then brought Brad Liebe to Mike Randerson as the perfect candidate for an Associate Pastor position opening at Pathways. All of this with no sign of repentance and actual rebellion against his credentialing body.
Neither Liebe nor Jacobson, nor the three AG people that Mike called to vet Brad, told Randerson the truth about the embezzlement nor the affairs. They briefly blamed Pastor Betzer for some discrepancies and painted Brad as a victim but nothing that revealed the scope of the problem. Consequently, he was brought on in an Executive roll because of Randerson's trust in these men who validated Brad's spiritual state. Pastor Randerson also knew Larry Liebe, Brad's father and the District Superintendent of the Assemblies of God WNMD. Larry, Brandon, Brad's brother (also an accredited AG Minister) and Steve Tripp came along with Brad, saying nothing about his very recent fall and bypassed consequences. Each one of these men were hiding Brad's spiritual state to be able to get him this sought after position at Pathways Church.
Corruption Begins at Pathways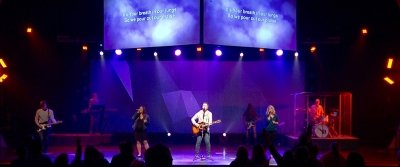 After Randerson was contacted by many people from the Fort Myers church, he attempted to raise these serious allegations with the Pathways Board President JJ Eaton, but was quickly shut down. Randerson then approached Brad and other Board members, who said that the situation had been blown out of proportion and they instead began to marginalize Randerson, founder and Pastor of Pathways for over 25 years. There was no proof, only numerous unknown people from Fort Myers trying to warn Pathways. This series of events has been told to me by three different people involved.
During this time, the Board received a shocking email from Tommy Sparger, the founding Pastor of megachurch North Point in Springfield, Missouri. I was also contacted by someone close to Sparger and told that Tommy had emailed all of the Pathways board members, telling them what Brad had done. I also was forwarded that email.
Tommy's broken family has quite the story that became public, airing on the local news. It became significant to the Pathways Board because Tommy and Brad were having an affair with the same AG missionary woman and he confirmed it to be true and ongoing. According to Sparger, he confessed and stepped down from his pulpit.
In the process of repenting, he first sent emails exposing Liebe's affair, along with some information about misappropriation of funds at Pathways to the District Assembly of God headquarters. They told him that they could not inform Pathways leadership "out of a sense of legal accountability because Brad was a dismissed Assemblies of God minister" (Not Biblical). He then shared the information with Larry Liebe who denied and threatened Pastor Sparger (Very not Biblical). He shared it with Brad, asking him for the contact information of the Board at Pathways. Brad did not respond, but did remove the contact information for his staff off of their website the following day.
It was during this time that a new accountant began to handle the books at Pathways. What she discovered and in turn reported to the Board became what some allege is the premise for Brad's leaving. Amongst her findings were that tens of thousands of dollars were paid to Larry Liebe (I can not at this time confirm why), from Pathways account; that significant Pathways money was given to the AG missionary he was having an affair with (He actually won a giving award for this) and that thousands of dollars were discovered to be misappropriated. He also had arranged a hefty repay schedule for the money that he stoled from Fort Myers church and he had created a Pathways pastors Expenses account to pay that money back. These actual numbers are available, but until I can confirm the dollar amounts from another documented source, I will not specify. The reason it is significant, is because as soon as the new bookkeeper began to voice concern, Brad's brother Brandon "catches him in the affair" and he is whisked away from accountability in the entire matter.
When JJ Eaton announced to Pathways that Brad had been removed from his position, he failed to say that the entire board had been confronted by Mike Randerson and by Tommy Sparger and yet did nothing. Board members covered up the vast majority of what was actually going on, similar to the Fort Myer's situation. No criminal charges were filed. Nothing to date is on Brad's record.
Take the High Road: but is the high road the biblical road?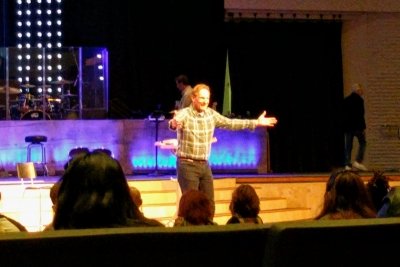 Church leaders will often tell others and themselves that they are trying to keep things quiet because they are attempting to protect the church. They feel that they are taking the higher road. But what they are doing is acting under their own headship and keeping sin in darkness where it can flourish. They are in effect making the church very sick. The stealing of money or the destruction of families is not the end of these situations. In their wake they leave many strong and called, anointed, god-fearing people scattered and ineffective for often years. New believers scatter and often never return. People in crisis turn away. Scars are left in communities for decades. It is a deep and terrible blow to the kingdom of God. But then to cover it up and not clean it out as the Bible instructs only exponentiates the impact of darkness.
When sin is not handled biblically and crimes are not brought to justice, the predator is free to move on to the next unaware body of believers. Which is exactly what Brad has done.
Corruption Begins at People's Church in Fresno, CA
Brad left Pathways Easter 2013, supposedly heading for a sabbatical where he was to be working on his broken marriage, but actually ended up in People's Church, in Fresno, CA.
In early 2014 after members from People's Church contacted me asking about Brad's past, I looked through their facebook wall to see who they were. On it I saw that Mark Gungor was speaking. Then I looked at the recent events page and found that Arni Jacobson and Mark Gungor had been speaking at People's Church for some time. Mark is the minister who took the pastor position of Bayside in Green Bay when Arni left. Arni is the Executive Board member at Grace International, the ministry that gave Brad credentials after he skipped the restoration process of the Assemblies of God and who also got him the Pastorate at Pathways. I wondered about the Pastor at People's Church and how he could be so hoodwinked. Dale Oquist was hired a few years ago; a former North Central University graduate in MN, the same school that Brad graduated from. I can't help but wonder how much these ministers know and how much they are willing to overlook and expose their flock to, simply for the desire of money, influence and fame. From what we do know they knew at the very least, almost everything and continued to use their influence to move Brad along the money train.
Where is Jesus in this?
After a bit of research and vetting people who have since contacted me, I have found that it was actually Pastor Dale who asked for and strenuously advocated for Brad to come on staff at People's as a part time temporary consultant. They are saying that the council was deeply divided over even doing that, because of Brad's past, indicating that they did in fact have some knowledge of the situation. They had tried to keep giving him that position quiet for some time. You have to ask yourself why. The secrecy alone prompted members to search Brad online. Founding members began to leave.
Pastor Dale then unilaterally promoted Brad to be the full-time Chief Operations Officer without an approval process. (His own headship).
Since Brad has obtained this position of being second in command, he has initiated and is overseeing a highly controversial capital financing campaign for $18 million for the church.
According to concerned leaders at People's, actual care ministry has all but ceased and the leadership does not support them. Five of the main ministries are dying off. And the leadership focus has become myopically about raising money. Many founding members of this church continue to leave. I mention this because the church is losing more than money and it's moral code, it is losing Christians who were called by God to begin and grow these thriving churches.
I found it interesting that the Staff and Board Members at People's Church are made to sign non-disclosure forms so they are "locked up" and can not voice concerns. This alone should arrest you. What secrets could a godly church have that would need secrecy bound by legal contract?
This is the citadel.
I rebuke it in Jesus' name.
May it come down and the truth set you free.
Repentance is the blessed gateway to freedom and to His presence. I will be praying for you.
Let God arise and His enemies be scattered.