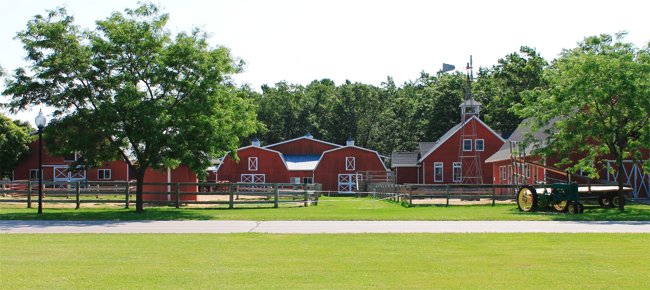 2 October 2019
Open Letter to:
Pastor Alvin DuPree and the Board of Directors of Rawhide Boys Ranch
My name is Joie Pirkey. I am a Pastor at Wellspring at the Cross in Combined Locks and the Executive Director of Shouts of Joy Ministries. I have a degree in Pastoral Studies and Behavioral Sciences and have been trained and worked in Teen Challenge Ministries for a number of years. Ministering to troubled youth has been a significant part of my life's ministry.
I have been a longtime friend and supporter of Rawhide Boys Ranch. My heart and prayers are for Rawhide and I fully believe in and support its mission.
Some time ago, I began to notice a shift in the counseling techniques used at Rawhide. When the current Executive Director was hired, it seemed that a significant shift began, moving away from a biblical orthodoxy in the techniques of counseling used, towards secular methods and practices. When the leadership chose to allow females, who identified as male, to not only join the live-in program, but to actually encourage them in their body dysphoria and confusion, I believe that is when Rawhide moved out from under the Headship of Jesus Christ.
I understand that there are numerous nuances and loosely defined terms, physiological, biblical and theoretical, complicating this debate. My problem is that the debate is even being engaged in at all in a Christian organization. It is obviously not a Biblical path. It is not the Holy Spirit leading you in these directions. I believe it is the politically correct agenda advanced by the spirit of the age that has moved you to this place and I am hoping and praying that your current course can be redirected.
Given that Rawhide has Christian founders, money donated from a majority of Christian donors, has a Christian mission statement and Bylaws, and a heritage of successes based on the redeeming power of Christ, how is it that one new Executive Director and a few Board members can hijack the institution, taking it away from the church, and move it into the hands of secular humanism in a few short years?
I am asking the Board members who have a conviction that this agenda is wrong, to stand up and make the necessary changes.
I believe the best course of action is to remove Alan Loux as Executive Director and those who supported him on the Board of Directors, along with the leadership staff who assisted in implementing these ungodly practices. Does that seem drastic? Over 15 staff members at Rawhide have had to leave their jobs because of the insistence of these new anti-biblical policies. Many more are waiting to see if things will change and, if not, will also have to leave because they cannot take part, in faith, under this new mandate. One of the most recent staff members who left was faithful to the ministry at Rawhide for over 30 years. Ministering to these troubled young men was his life's work, but you gave him no choice. He had to comply against his religious beliefs or go.
Again, I am asking you to change course and recalibrate to the original intention, purpose and direction Rawhide was created to be, a ministry of Jesus Christ for His glory and purposes in these young men's lives.
Joie Pirkey
Wellspring at the Cross
Shouts of Joy Ministries