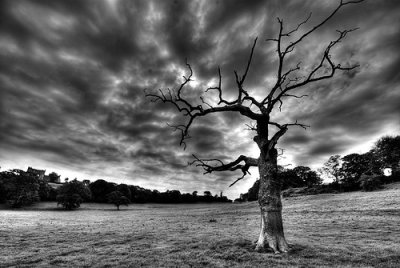 "Say, 'Thus says the Lord GOD, "Will it thrive? Will he not pull up its roots and cut off its fruit, so that it withers–so that all its sprouting leaves wither? And neither by great strength nor by many people can it be raised from its roots again.
"Behold, though it is planted, will it thrive? Will it not completely wither as soon as the east wind strikes it–wither on the beds where it grew?"'"
 Moreover, the word of the LORD came to me, saying,"Say now to the rebellious house, 'Do you not know what these things mean?' Say, 'Behold, the king of Babylon came to Jerusalem, took its king and princes and brought them to him in Babylon.
'He took one of the royal family and made a covenant with him, putting him under oath He also took away the mighty of the land, that the kingdom might be in subjection, not exalting itself, but keeping his covenant that it might continue.
'But he rebelled against him by sending his envoys to Egypt that they might give him horses and many troops Will he succeed? Will he who does such things escape? Can he indeed break the covenant and escape?